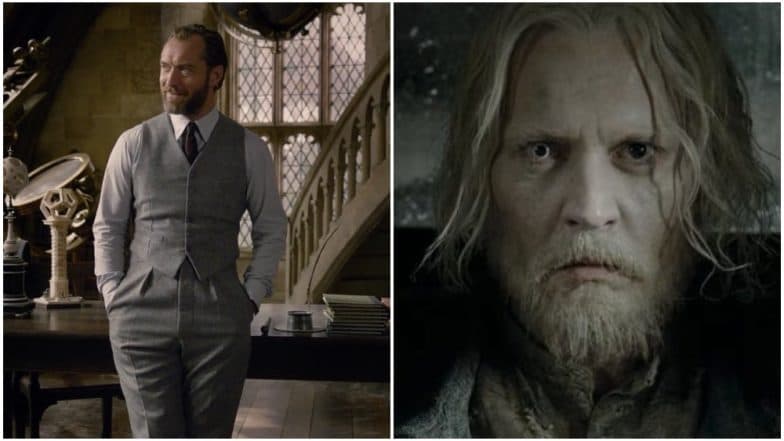 The first trailer for Fantastic Beasts: The Crimes of Grindelwald has arrived. The trailer for the next Wizarding World franchise installment takes fans on a brief trip back to Hogwarts. Jude Law will make his debut in the series as a young Professor Dumbledore, who will take on his old friend (and possibly lover) turned enemy, Grindelwald in the movie.
The sequel of the 2016 Fantastic Beasts and Where to Find Them, Fantastic Beasts 2 has a teasing trailer for the Potterheads now. The film did quite well at the box office earning a whopping $814M worldwide. If you can remember, the powerful Dark wizard Gellert Grindelwald (Johnny Depp) was captured by MACUSA (Magical Congress of the United States of America) at the end of Fantastic Beasts and Where to Find Them.
The "Crimes of Grindelwald" trailer was the first to show Hogwarts as part of the "Fantastic Beasts" story, which centers around Newt Scamander, a "magizoologist" with a suitcase full of odd creatures. Toward the end of the video, Grindelwald looks different with his messy hair as he's being transported via coach and guarded by two aurors who keep their wands on him. They felt nostalgic looking at Hogwarts, the world's most prestigious school of witchcraft, and the Deathly Hallows in the trailer.
Fantastic Beasts: The Crimes of Grindelwald takes the action from 1920s NY to Paris. You can check out fans reactions to the film's trailer below. Writer/Creator J.K. Rowling wrote the screenplay for the film.
Apart from Eddie Redmayne's protagonist Newt Scamander and Depp's Grindelwald, Katherine Waterston as Tina Goldstein, Dan Fogler as Jacob Kowalski, Alison Sudol as Queenie and Ezra Miller as Credence Barebone are also returning. We're also shown quick glimpses of new characters played by Callum Turner and Zoe Kravitz.
Fantastic Beasts: The Crimes of Grindelwald is set to hit theaters on November 16.
More drama, more fantastic beasts, more wizards and witches, and more magic! Be sure to tell us what you think in the comments!