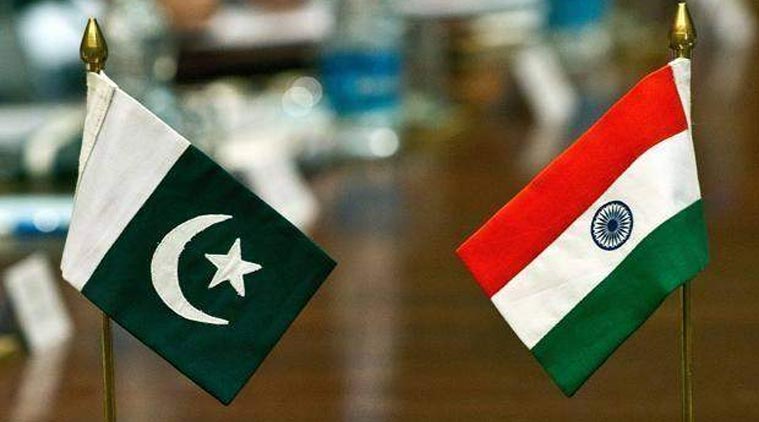 "India's residential complex in Islamabad was raided by Pakistan agencies who expelled all Pakistani service providers and later disconnected power and water supply".
The government, as a source said, has also not taken kindly to the fact that Islamabad Club has sought to deny membership, which is open to all diplomats, to Indian high commissioner Ajay Bisaria and other Indian diplomats.
On the issue of India's residential project in Islamabad, sources said Pakistan had denied visas to Indian companies involved in the construction. Bisaria himself had his vehicle intercepted recently in the middle of the road as he was prevented from attending an event, sources here said. According to the report, the children of Pakistan's Deputy High Commissioner were stopped and harassed on their way to school over the past three days, while a senior diplomat was harassed while moving in Delhi.
"It is becoming hard for the Pakistani diplomats posted in India to keep their families with them due to an increase in harassment incidents", the source said.
Sources said the Pakistani diplomats, their children and families were finding it hard to stay in New Delhi due to the intimidating behaviour of the Indian authorities.
A demarche was made to the Indian High Commission in Islamabad and the external affairs ministry in Delhi, a diplomatic source was quoted as saying by the Dawn. Sources said that in view of such an atmosphere, many families have returned to India. These will no doubt be investigated. They said that Indian diplomats and their family members were regularly harassed in the recent past by Pakistani authorities. In one case, unidentified men are said to have broken into an Indian official's home and stole his laptop.
Indian Government sources also said Pakistani security agencies are resorting to "aggressive surveillance, violation of physical space and tailing of officers in close and unsafe proximity". Agency personnel in Pakistan keep shooting videos of the officers, thrusting phones on their faces. While the complaints were being looked into, Pakistan establishment shared the information to the media, creating sensation unlike Indian diplomats who tackled such issues through diplomacy.
Diplomatic sources says official, staffers and their children are experiencing "intimidating behaviour". The matter was resolved after it was raised with Pakistan foreign ministry, said sources.
The strong reaction came after Pakistani news paper Dawn quoted Pakistani officials of accusing India of harassing its diplomats and their families in the country and threatened to pull out the families if the intimidation did not stop.
Speaking to The Indian Express, T C A Raghavan, former Indian High Commissioner to Pakistan, said, "The tradition always has been that however bad the political relations between India and Pakistan, the relations between the diplomatic missions and the foreign offices have been good".
The chancery's main contractor has also been intimidated against doing business with Indians.