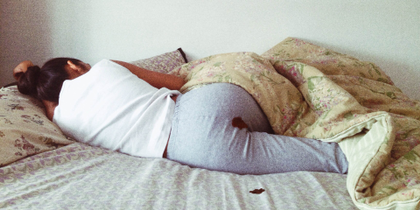 Girls still drew female scientists much more often than boys, however.
Between 1966 and 1977, a group of researchers gave more than 5,000 schoolchildren a simple instruction: Draw a scientist.
"Draw-A-Scientist" literature is based on what children produce when they are asked to create an illustration of their idea of a scientist. Now a new meta-analysis, published in the journal Child Development, looked at 78 studies of USA children - some completed as recently as 2017 - to see how things have changed.
In studies completed since 1985, accounting for nearly 21,000 kids, about 28% of children drew female scientists, Miller says.
"Draw-a-scientist" studies have been revealing what children view as the stereotypical image of a scientist for decades.
The artwork evaluated for the new report was produced by children in elementary, middle and high school.
Less than one-fifth of bachelor's degrees in computer science are awarded to women, despite the fact that 60 percent of bachelor's degrees go to female graduates.
By 2015, women earned 48 percent of all chemistry degrees.
"So more women are earning science degrees now, and are becoming employed as science researchers", he explains.
Last year, 57 percent of girls said they had not considered a STEM career, according to the museum. These results suggest that children - especially older ones - tend to link science with men, probably because women remain under-represented in some fields, such as physics, Miller says.
"It's not directly asking children to say, 'Is science for men or is it for women?'" Miller says.
USA children mostly depict female scientists than ever observed, says a recent analysis for five decades of asking students to 'draw a scientist's 1960.
Dr Miller said: "Given this change in stereotypes, girls in recent years might now develop interests in science more freely than before". "What's important to consider is making sure those stereotypes don't unfairly limit girls' interest in science - that girls who are really interested in science can pursue it". "It's more getting at these associations that children have".
"To build on cultural changes, teachers and parents should present children with multiple examples of female and male scientists across many contexts such as science courses, television shows and informal conversations", Uttal said.