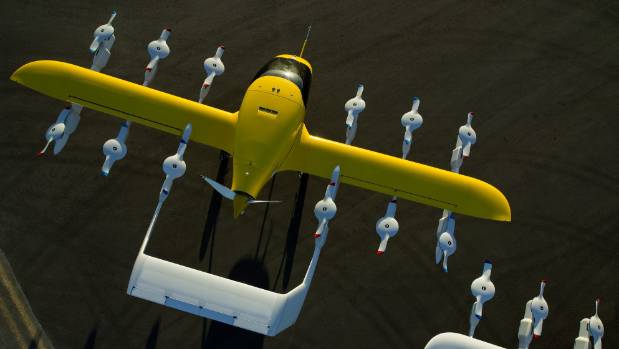 The design is known as the Cora aircraft, a hybrid vertical take-off, and landing creation.
Dr Peter Crabtree of New Zealand's MBIE saw the opportunity immediately: "In New Zealand, we know we can't keep using the same old approaches to meet our future challenges".
The flying auto company led by Udacity CEO Sebastian Thrun and backed by Google co-founder Larry Page is breaking cover with a new deal that will see it test its autonomous electric air taxis with the New Zealand government, with the aim of having a commercial network ready to carry passengers within as little as three years, the New York Times reports.
You can watch the air taxi in action on YouTube. Kitty Hawk intends to own and operate the vehicles itself, per the report, kind of like what Ford intends to do with its first fleet of autonomous cars to enter commercial service. With a 36-foot wingspan, the aircraft flies between 500 and 3,000 feet above the ground at around 110 miles per hour. Of course, Kitty Hawk isn't the only company working on "air taxi" concepts, but others like EHang and Uber Elevate aren't in operation yet either. It has a 62-mile range and room on board for two passengers.
The company has been pitching the air taxi privately since 2016, finally choosing New Zealand as its R&D and certification location as well as its launch market due to the country's large support of renewable energy and electric vehicles as well as its accommodating airspace regulations. They've found a collaborator in New Zealand; prime minister Jacinda Ardern told The New York Times, "We've got an ambitious target in New Zealand of being net carbon zero by 2050...exciting projects like this are part of how we make that happen".
"Designing an air taxi for everyday life means bringing the airport to you. Cora has the potential to transform spaces like rooftops and parking lots into places to take off right from your neighborhood".
Kitty Hawk is led by Sebastian Thrun, a former Google scientist who worked on the company's self-driving cars and Google Glass.