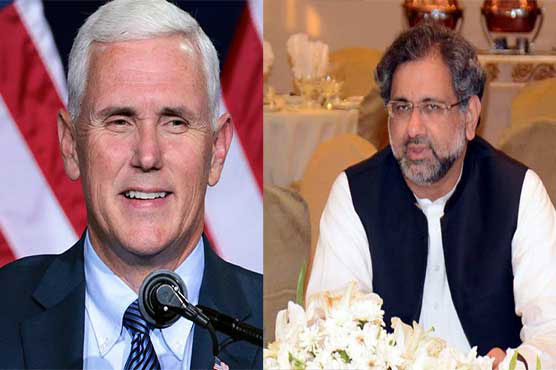 They met at the Naval Observatory residence of Pence on Friday. The meeting lasted for 40 minutes. The meeting was held at the request of Abbasi.
"It's Pakistan choice in which direction it wants to take the future of the relationship", said the official, adding that the U.S. was still engaging Pakistani leaders and was willing to address its concerns.
U.S. President Donald Trump had announced his South Asia Policy in August previous year, criticising Pakistan for providing safe havens to terror groups carrying out attacks in Afghanistan.
"Six months after the announcement of the South Asia Policy, Pakistan is yet to take the kind of decisive actions that the U.S. is seeking", one of the officials said.
Expressing the White House's displeasure on the alleged continued reluctance on the part of Pakistan to take action against terrorists, the official said, "We are still seeking actions from Pakistan that we have not seen".
According to sources, the Pakistani premier met U.S. officials at a local hotel where diplomats from the Pakistani embassy were also present.
Shahid Khaqan Abbasi assured Mr Pence of Pakistan's "sincere commitment" to efforts for peace in Afghanistan and also underlined "Pakistan's successes" in the war against terrorism, Dawn News reported, citing the sources.
Official sources in Washington said that the desire to continue the bilateral relationship was expressed at Abbasi-Pence meeting.
United States has once again asked Pakistan to "do more" against terrorist organizations.
"We are continuing to look for real action, not just words, from Pakistan on the Taliban and Haqqani sanctuaries", the official said.
"The Vice President stated that United States efforts to eliminate terrorist groups who threaten USA security and the stability of the region will continue and noted that Pakistan could and should work closer with the U.S.", the White House said.