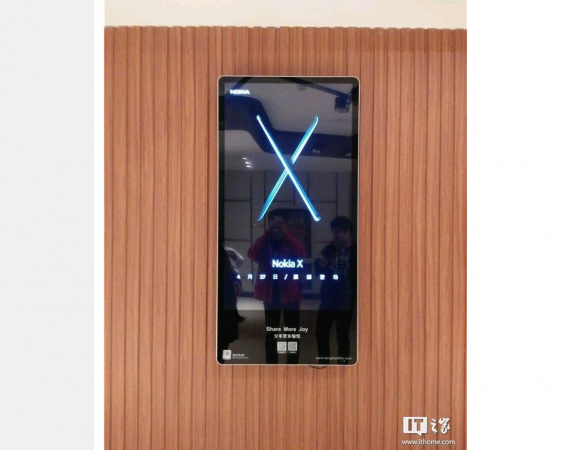 It looks like HMD Global has no plans to slow down its product launches this year. The Nokia X is what the phone will likely be called as per some advertisements spotted in China, but what is unclear, among other things, is whether the X stands for "ex" or "ten".
Unlike the original, which ran a forked version of AOSP (Android Open Source Project) software, the new generation Nokia X is expected to be powered by pure Android, most probably v8.1 Oreo. From the advert below, one can easily see a new Nokia phone forming X sign. As per the report, the Nokia X will be a mid-range smartphone, but you should take that with a handful of salt.
We are not sure if HMD Global is planning to launch the much rumoured Nokia 10, a flagship device that is likely to compete against the likes of the Galaxy S9, or a remake of the ill-fated, low-priced Nokia X from 2014. Right now that company has not announced whether Nokia X will be launched globally or just in Asia. Although it does not show much on the phone, rumours are indicating it will come with two variants of 4GB and 6GB of RAM and comes with either a Snapdragon or MediaTek processors. It is also expected that HMD Global will launch the smartphone for the global market soon after the China lunch.