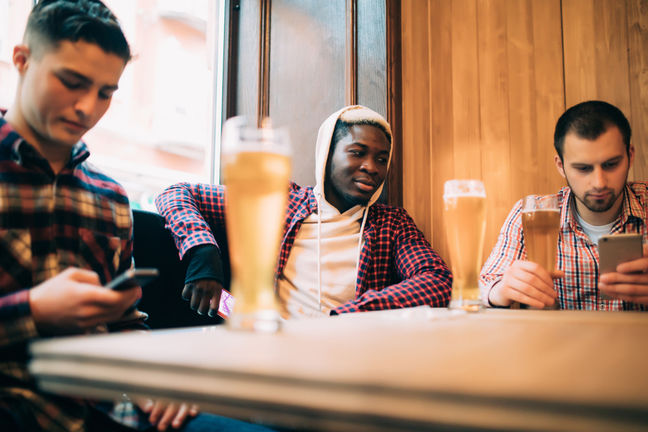 In the aftermath of the surprise announcement, "many commentators suspected it was a publicity stunt", The Guardian reports - but the bargain boozer has good reason to call time on its social media accounts.
The company is taking a stance against the addictive nature of social media, and do not believe it will stop people from drinking in their pubs.
The firm said its decision had been influenced by the "trolling" of MPs and concerns regarding the "misuse of personal data".
JD Wetherspoon-a chain with 900 pubs in the United Kingdom and Ireland- announced it's closing down its Twitter, Instagram and Facebook accounts for all its pubs and head office with "immediate effect".
Given the company's Twitter account had a mere 44,000 followers and its Facebook page some 100,000 followers, hardly stellar numbers for a big brand, one could argue that the pub chain's departure for social media is a bit of a storm in a teacup. or should that be pint glass.
Outspoken founder and chairman, Tim Martin, claimed the move wouldn't harm his business at all.
"We are going against conventional wisdom that these platforms are a vital component of a successful business", said Mr Martin.
"It's becoming increasingly obvious that people spend too much time on Twitter, Instagram and Facebook and struggle to control the compulsion".
Spoons will still be maintaining its web site and updating its app, while it also came up with the novel idea of suggesting its customers actually talk to the manager of their local Wetherspoon if they have any feedback.
Instead, he directed interested customers to the chain's printed magazine, Wetherspoons News.
Martin told the BBC he thought the move would give the business a competitive advantage because, "everyone else is wasting hours of their time".