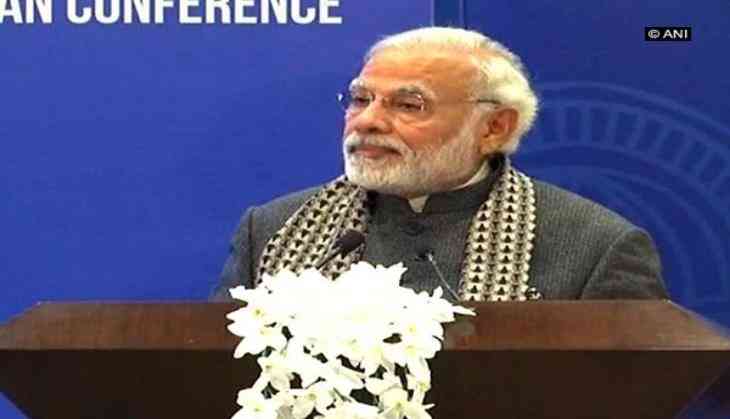 India and Sweden will also jointly organise the India-Nordic Summit in Stockholm today.
Prime Minister Narendra Modi met the Indian diaspora outside a hotel in Sweden minutes after arriving in the country to embark on his two-day visit as part of the Indo-Nordic summit. The two leaders discussed several bilateral and regional issues during the meeting. The relationship between both countries has grown in intensity over the years and has a huge potential.
The Prime Minister said he would also call on King of Sweden Carl XVI Gustaf.
On Tuesday, Modi will hold a bilateral summit with Lofven following which a number of agreements are expected to be signed. Apart from bilateral talks, India and Sweden will co-host the first ever India-Nordic Summit.
Modi was the first Indian prime minister to visit the Nordic nation in last 30 years. Sweden is the first stop of PM Modi's five-day three-nation tour. Both Leaders exchanged views on strengthening bilateral cooperation across several sectors.
Shortly after 4 p.m. IST Mr. Modi and Mr. Löfven will participate in a round table with around 40 CEOs of major Swedish firms, following a reception at the Stockholm City Hall by the President of the City Council and the Mayor of Stockholm.
From Sweden, Modi will tonight travel to the United Kingdom where he will also attend the CHOGM, besides holding bilateral talks with his British counterpart Theresa May. He will also have a brief stopover in Berlin, Germany, on April 20 while on his way back home.