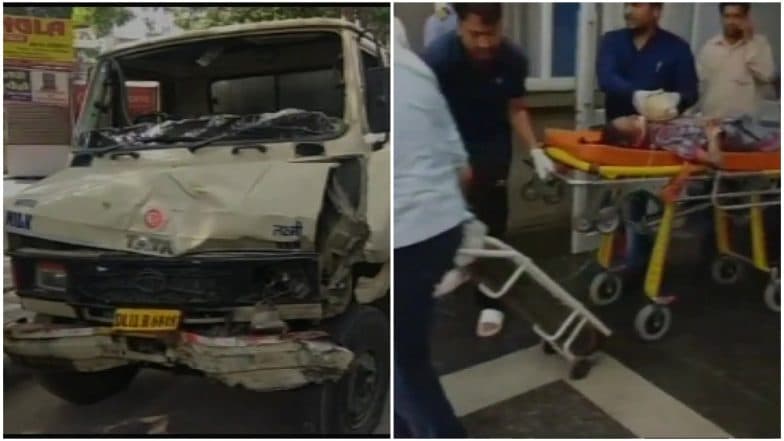 In both cases, sloppy drivers behind the wheels of the school rides prompted the deadly crashes. Eighteen school children were injured in the accident. "The tanker driver was speeding", a bystander told the police. The accident occurred near Kanhaiya Nagar Metro Station in Delhi's Keshav Puram area. "When it reached the red light to take a U-turn, a speeding tanker hit it", said Deputy Commissioner of Police Aslam Khan.
The impact of the head-on collision was such that the van spun three times in the air before crashing on the road. Majority are residents of JJ Colony, Wazirpur. She succumbed to her injuries at Mahant Gurmukh Singh Hospital in Punjabi Bagh.
The condition of four children, being treated in different hospitals, is said to be critical. One child died, three are critically injured, while the others are undergoing treatment.
The other children were referred to the AIIMS Trauma Centre, Sushruta Trauma Centre and Lok Nayak Hospital.
"There were 17 children in the van".
Witnesses say the driver was wearing earphones and did not hear the warning screams. They also received minor injuries, The Indian Express reported.
The inquiry would look into the facts of the incident, including the details of the vehicles involved, whether the driver had the necessary clearances and whether the van had been overloaded. We have arrested the driver of the milk tanker, Sanjeev (38).