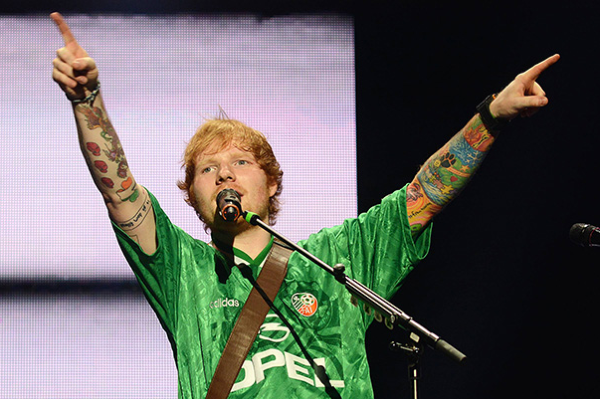 Sheeran has previously appeared in Game of Thrones, Bridget Jones's Baby, The Bastard Executioner and Home and Away.
Ed Sheeran is rumoured to have been cast in a new musical comedy film directed Danny Boyle and written by Richard Curtis.
The Working Title pic, backed by Universal, is due to star Cinderella actress Lily James alongside actor Himesh Patel, known for his work in popular Brit TV series Eastenders. According to The Daily Mail, the film is tentatively titled All You Need Is Love, and it will follow a man who wakes up to discover he's the only one on Earth who remembers the songs of The Beatles. A source close to Working Title, the studio that is making the film, ... He is the biggest hit-maker on the planet. "If anyone can make a film about the Beatles' songs even better musically, it's him".
It's unclear whether Sheeran would limit his contribution to an acting role, or if he would contribute to the soundtrack as well.
Back in 2014, Ed performed a Grammy's tribute to mark the band's 50th anniversary of their first appearance on the Ed Sullivan Show in 1964.
The Sun's story quoted Ed's building agent Paul Smith, who said the planning application states one of the reasons for the railings is "preventing opportunities for rough sleeping".