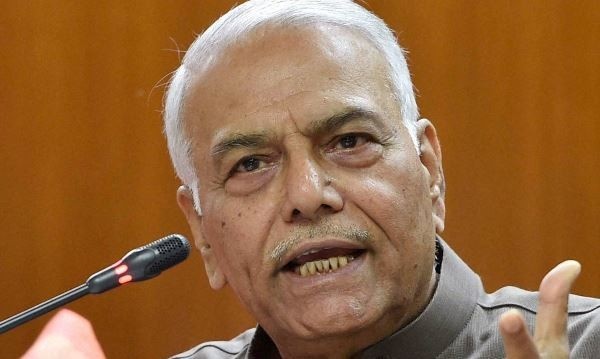 Dissident BJP leader and the former Finance Minister Yashwant Sinha who has been vocal about criticising the ruling party for their failures in the centre has chose to end all his ties with Bharatiya Janata Party and retire from the party politics.
Bharatiya Janata Party veteran Yashwant Sinha, who has been criticising the party's leadership in recent months, resigned on Saturday. In an open letter published in Indian Express, Sinha said that after unprecedented 2014 verdict, he thought it would change the direction of the country.
"Taking into account the total currency in circulation, this is complete mismanagement on part of the Reserve Bank of India (RBI)", he said talking to CNBC TV 18.
In February, Yashwant Sinha had claimed that he would not leave the BJP but the party could throw him out if it so wanted because of his criticisms.
"I am taking sanyas (retiring) from party politics..." I am not going to be a member of any other party.
"I am not an aspirant for any top post and I am making it clear here that I am not at all interested to seek any post", he added.
Actor-turned-politician Shatrughan Sinha and leaders of the Opposition including the Congress, the RJD, and the AAP were also present at the event.
Sinha slammed the Narendra Modi-led government and alleged that democracy is under threat.
"It will be a political announcement", said the former Union minister.
Sinha had formed "Rashtra Manch" on January 30, saying that it will be an apolitical forum and highlight "anti-people" policies of the Centre.
"We need to ponder over country's situation or else nation will not forgive us for keeping silent on all round deterioration", the 80-year-old Sinha said.