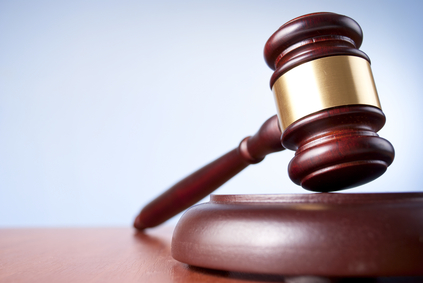 At the 2014 rally Wilders asked supporters whether they wanted "fewer or more Moroccans in your city and in the Netherlands". They responded by chanting "Fewer!" "Good, we're going to arrange that", Wilders concluded.
He was found guilty on the 9th of December 2016 and the court ruled indicating that: "partly in view of the inflammatory nature and manner of these statements, others were herby incited to discriminate against persons of Moroccan origin". However, the appeal judges have ordered the prosecution to provide details about how these complaints were handled. The verdict is due to be handed down on July 6.
Wilders' lawyer, Geert-Jan Knoops, argued at the start of proceedings that the criteria determining whether speech was discriminatory were hazy and had been "selectively applied" against Wilders.
"I at least expected that I would be given a fair trial".
Pechtold made his remark after the then Dutch foreign minister Halbe Zijlstra had apologized for having lied about a meeting with Russian President Vladimir Putin. Knoops claimed that while the court prosecuted Wilders for his statements concerning Muslims, they chose not to prosecute his political rival, Alexander Pechtold, for comments he made against Russians, even though people complained about such comments. "If one of them is prosecuted, the other should be as well".
He urged judges to postpone the Wilders case so they could examine the situation around Pechtold further.
The court refused to grant his request and ruled that the proceedings should continue as scheduled.
Despite the looming court case, Wilders has kept up a steady stream of attacks on Islam as a religion whose "imams preach hatred".
He accompanied the tweet with a cartoon of himself standing outside a cell, watching an angry turban-wearing man inside, and likely meant to represent the Prophet Mohammed. Wilders reacted by calling the court "biased" and added: "You can not give me the honest proceedings I had hoped for".
However, the court decided not to fine or sentence Wilders on the basis that a criminal conviction was sufficient punishment in itself.
In line with other recent swings to the far-right in Europe, and following the election of US maverick Republican President Donald Trump, the fortunes of his Freedom Party (PPV) have soared. He has also called for stopping immigration from Muslim-majority countries and suggested banning the Quran.
The far-right MP has seen the fortunes of his Freedom Party (PPV) soar in both general and local elections in recent years and now heads the biggest opposition party in the Dutch parliament.