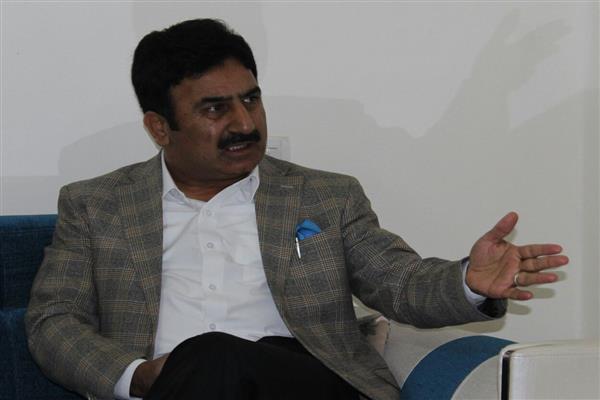 The last cease-fire in counterinsurgency operations declared by India for Ramadan was in 2000.
Dozens of young men have since joined militant groups and there are now almost-daily gunfights between armed rebels and Indian soldiers.
The ministry in a series of tweets on Wednesday said the decision was made so that Muslims can observe the holy month "in a peaceful environment".
The Times of India (TOI) noted that India's ceasefire is conditional, adding that New Delhi has warned that Indian "security forces reserve right to retaliate if attacked or if essential to protect the lives of innocent people".
The fighting has become a predictable cycle of violence as the region convulses with decades-old animosities between India and Pakistan over Kashmir, where rebel groups demand that the territory be united either under Pakistani rule or as an independent country.
Kashmir, a Himalayan mountain valley known for spectacular beauty, has been submerged in bloody conflicts for more than 70 years.
Chief Minister Mehbooba Mufti, who runs the Kashmir government in an alliance with Prime Minister Narendra Modi's Bharatiya Janata Party, expressed hope that the decision "will create a peaceful and amicable environment for sustained dialogue".
However, Singh said the security forces would retaliate if they came under any attack.
Mansoor said that the PDP has always been pitching that without a thaw between India and Pakistan, peace in South Asia including Jammu and Kashmir will remain elusive.
India accuses Pakistan of arming and training anti-India rebels and also helping them by providing gunfire as cover for incursions into the Indian side. Ahmed said. "We've seen in the past how such declarations have ended up in more chaos and more attrition".
The Centre has asked the security forces to not launch operations in the region during the next thirty days.
Indian authorities have been increasingly frustrated by the resistance shown by Kashmiri residents. He claimed that the Indian forces along the Line of Control and the Working boundary are continuously targeting civilian populated areas with heavy weapons and carried out more than 1,000 ceasefire violations so far in 2018, resulting in the death of 24 civilians.
Nuclear-armed India and Pakistan each administer part of Kashmir, but both claim it in its entirety.
There was no immediate response from Hizbul Mujahideen, the largest militant group active in Kashmir, but the Pakistan-based Lashkar-e-Taiba (LeT) militant group outrightly rejected the truce offer.
On Thursday, a BSF trooper and a civilian were injured in Sambha and Hiranagar sectors, while as on Tuesday a BSF trooper was killed in Sambha in the similar exchanges.