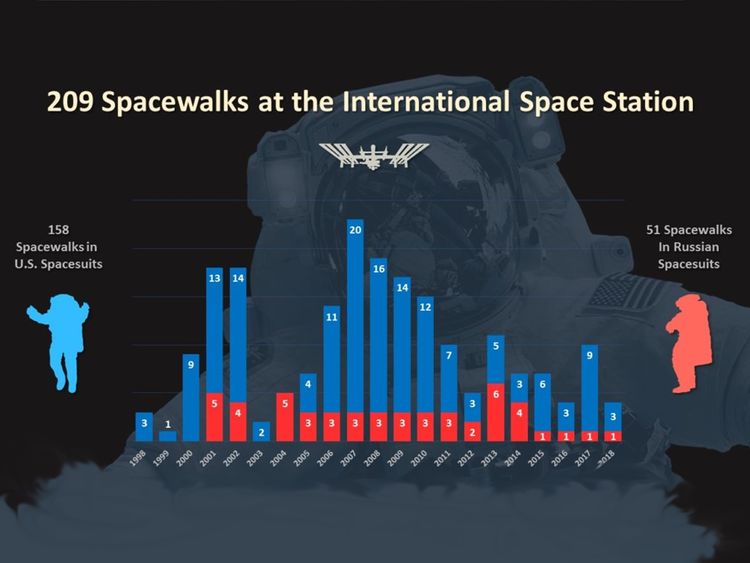 A pair of NASA astronauts aboard the International Space Station are embarking on a six-and-a-half-hour spacewalk today to upgrade and fix the orbiting outpost.
This NASA TV frame grab shows a pair of U.S. astronauts as they began a spacewalk outside the International Space Station on May 16, 2018 to swap and check on two external cooling boxes, nicknamed "Leaky" and "Frosty".
Ammonia coolant is toxic, and Mission Control repeatedly warned the spacewalkers to be careful of any leaks.
More specifically, Feustel and Arnold will move a component called a Pump Flow Control Subassembly (PFCS) from a spare parts platform on the station's truss "backbone" to its robotic arm. The flight engineers of expedition 55 Drew Feustel, as well as Ricky Arnold, will come out of the station from the Quest airlock at about 8:10 am EDT.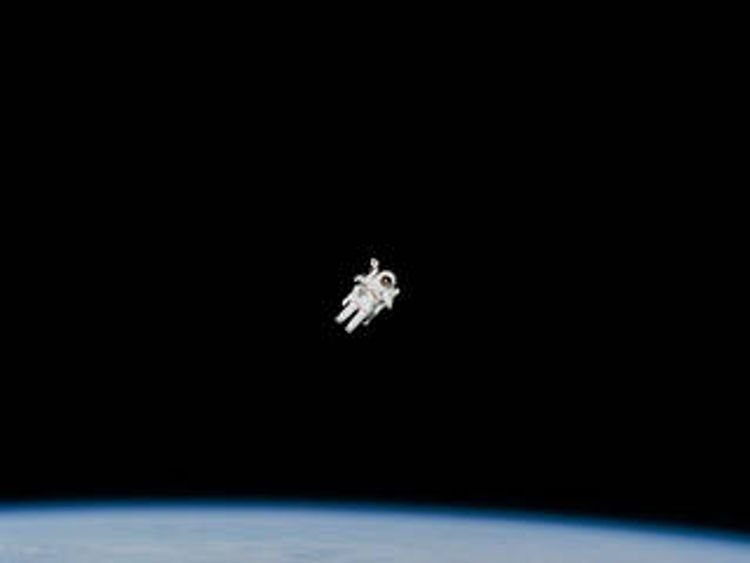 Image In 1984 Bruce Mc Candless became the first astronaut to move about in space without a tether. Pic NASA
"We've been doing a ton of work to play musical chairs with all these (pumps) so we can have good available spares", flight controller Alex Apyan said from Houston during the spacewalk. The other spewed out ammonia five years ago and is dubbed Leaky.
The spacewalk is the 210th in support of maintenance at the ISS, a space lab the size of a football field that has been circling the Earth for almost 20 years. They'll also replace a camera system on the Destiny Laboratory and a communications receiver.
Feustel and Arnold went spacewalking at the end of March, shortly after arriving at the 250-mile-high lab.