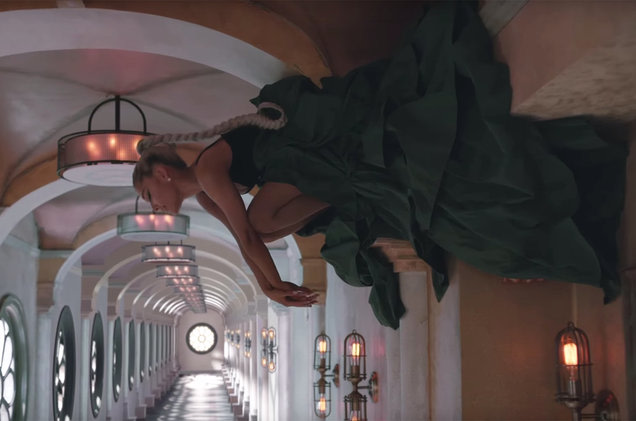 As the AP reports, it found that there are less songs about being happy and more songs about being sad.
That's according to researchers at the University of California at Irvine, who studied 500,000 popular songs released in the United Kingdom between 1985 and 2015.
"According to co-author Natalia L. Komarova who spoke with The Associated Press, "'Happiness" is going down, "brightness" is going down, "sadness" is going up, and at the same time, the songs are becoming more "danceable" and more "party-like'".
In a study by researchers at the University of California at Irvine of over 500,000 songs released in the United Kingdom over the past 30 years, it has been noted that the amount of depressive content has become more present than ever before.
The team gave examples of happy songs from 1985, including "Live is Life" by Opus, "Freedom" by Wham!, and Bruce Springsteen's "Glory Days".
However researchers stress that they are just talking about a trend, and upbeat dance tunes still dominate the charts.
A previous study covering 1980-2007 found that music lyrics have become more self-centered, with increased use of the words "me" and "I", fewer social words such as "we", and more anti-social ones such as "hate" and "kill".
Also emerging in the study was that pop and dance seem to be growing in popularity, while rock has been losing ground from the early 2000s.
The researchers also found that the "maleness" of songs - the frequency of male singers in popular music - has decreased over the last 30 years.
"In the recent years, successful songs are more often sung by females", said the study.