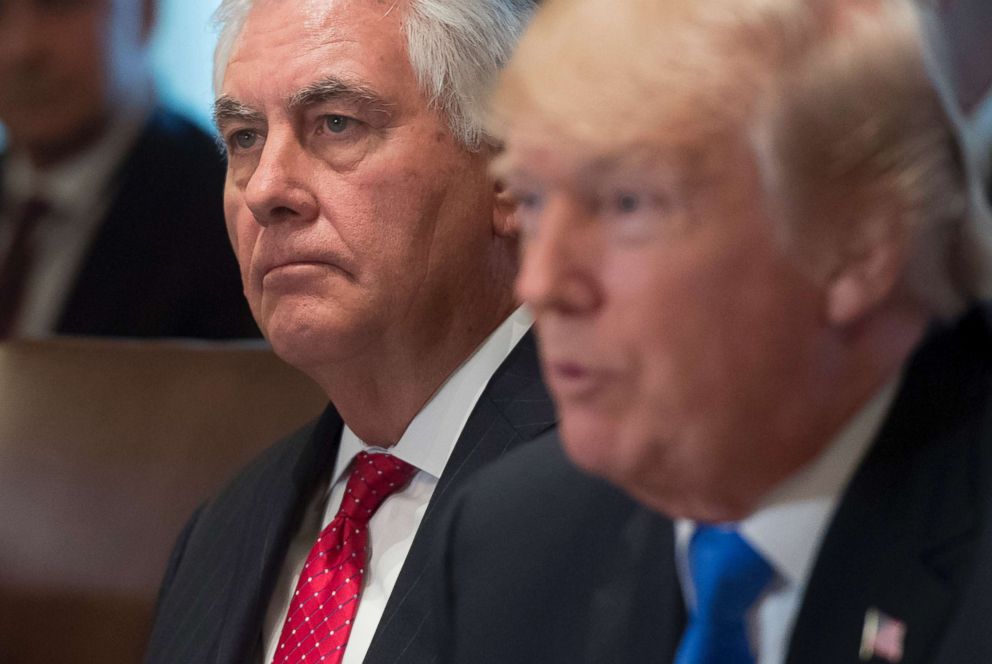 He told the graduates to demand that "America's future be fact-based, not based on wishful thinking, not hoped-for outcomes made in shallow promises, but with a clear-eyed view of the facts as they are and guided by the truth that will set us free to seek solutions to our most daunting challenges".
Tillerson did not mention his former boss by name during the 22-minute speech but it was hard not to read much of his address as a veiled and fiery critique of the man who unceremoniously fired him in March.
Tillerson recalled seeing a verse from the Book of John inscribed in a building during his time at the University of Texas, and cited it repeatedly during his remarks: "You shall know the truth, and the truth shall make you free".
Tillerson's speech was among his first public remarks since Trump dismissed him, ending a rocky tenure overseeing the state department and policy disputes with the White House.
Greg Sargent of The Washington Post notes that this pro-Trump media may become even more significant as the Russian Federation investigation moves forward: "Trump's ability to rely on an extensive media network that will back him to the hilt no matter what gives him an advantage that President Richard Nixon did not have during the climax of Watergate. He's a good man".
You may also remember that President Trump said more than 3,000 things that were either misleading or totally false during his first year in office - a rate of more than six mistruths a day, according to the Washington Post. Tensions seemed to mount over disagreements on how to handle the threat of nuclear proliferation in North Korea and Iran.
Ironically, Tillerson was an early advocate of making diplomatic overtures to North Korea, prompting Trump to tweet previous year, "he is wasting his time trying to negotiate with Little Rocket Man".
While warning the graduates about an integrity crisis threatening the country, he said that when citizens go wobbly on truth in the most trivial matters, they go wobbly on America.
That's just want Tillerson wanted - and yet more proof that revenge is a dish best served cold.
Tillerson, the former chief executive of ExxonMobil, has largely avoided the spotlight since leaving government. During his time at the State Department, Tillerson instituted hiring freezes and cut costs leading to what was called "a decapitation of its leadership ranks", by Barbara Stephenson, president of the American Foreign Service Association.
Tillerson was criticized for his failure to fill rank-and-file jobs, his perceived aloofness and failure to maintain alliances.