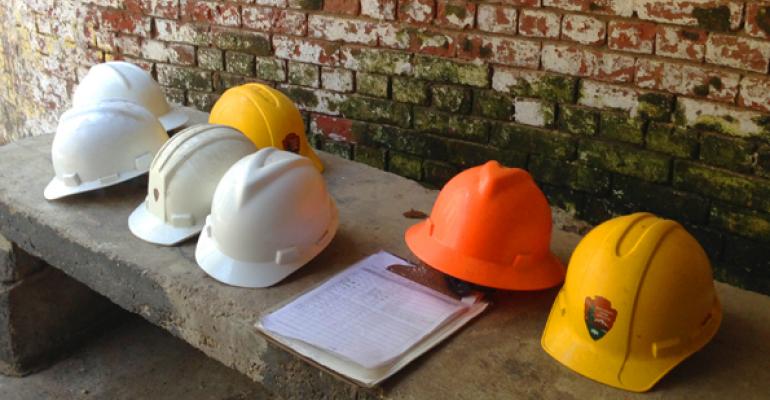 Figures released this morning showed US home building tumbled in April and permits fell, suggesting the housing market continued to tread water amid shortages of land and skilled labour.
Building permits issued for single-family homes - one of the most closely watched figures in the monthly report, as it signals construction in the pipeline - fell 1.8 percent, matching analyst expectations.
Data for March was revised to show starts rising to a 1.336 million-unit rate instead of the previously reported 1.319 million-unit pace.
While a survey on Tuesday showed confidence among single-family homebuilders perked up in May, builders complained that "the record-high cost of lumber is hurting builders' bottom lines and making it more hard to produce competitively priced houses for newcomers to the market".
Single-family starts, at 894,000 units annualized, were essentially flat compared with the March level.
United States financial markets were little moved by the data. The pace of homebuilding is still below its long-run average of about 1.5 million a year, which has led to a shortage of homes on the market.
Last month's gain in single-family starts was outpaced by an 11.3 percent decline in groundbreaking activity on multi-family housing units. "However, builders must manage supply-side hurdles, such as ongoing building material price increases and shortages of land and labor, to meet growing housing demand".
The result was still 10.5 percent above the pace of construction in the same month past year.
Robert Dietz, chief economist for NAHB, points out that single-family starts "are up 8.3 percent for the first four months of the year relative to the start of 2017, which is higher than our forecast and bodes well for the rest of the year". On a sequential basis, multi-family starts continued to be solid after a period of softness in mid-2017, and rose 19 percent year-on-year. Single-family permits ticked up 0.9 percent to 859,000 while multifamily permits fell 6.3 percent to 493,000 after a 20.4 percent jump in March. "Notably, single-family starts are particularly weak in the high cost Northeast that is also the most exposed region to the negative impacts of the tax plan".