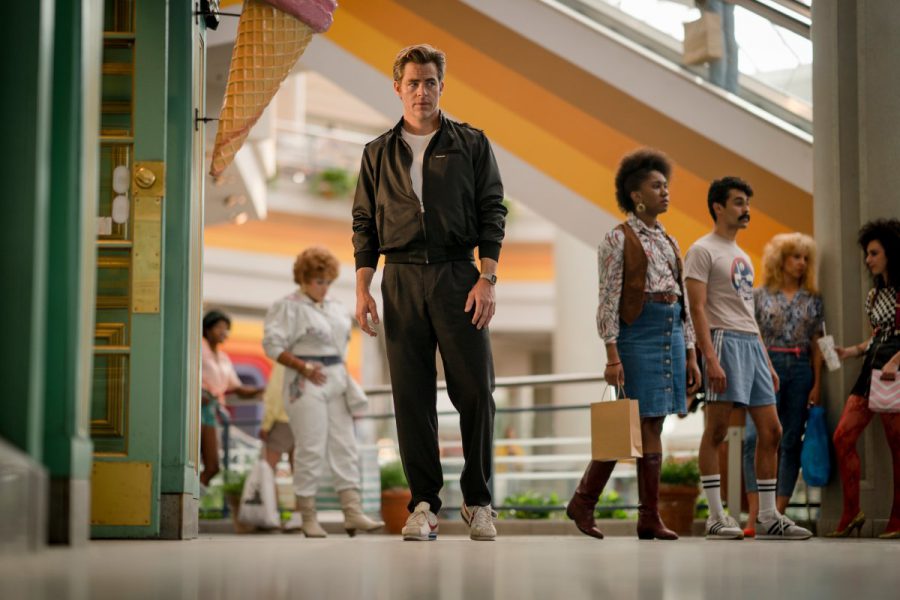 The first shows Gal Gadot as Diana Prince/Wonder Woman staring at a wall of television monitors, while the second is a spoiler of sorts as it confirms Chris Pine is returning as Steve Trevor. An image released by Warner Bros. with Pine as Trevor is above.
Pictures has officially announced the start of production on Wonder Woman 1984, the upcoming sequel to last year's Wonder Woman which took in $822 million at the worldwide box office.
Judging by the people's clothes, Trevor is definitely in the 1980s... so this isn't a flashback.
Wonder Woman 1984 director Patty Jenkins just announced the news on Twitter by sharing the first official photo from the movie.
The image shows Wonder Woman staring at a wall of TV screens, which display images of oil tycoon J.R. Ewing from Dallas, commercials for drinks, a woman driving a sports auto with the top down, TV color bars and much more imagery from the period of time. Narcos and Game of Thrones star Pedro Pascal has also joined the cast of the film in a key role.
Additionally, Zack Snyder and Deborah Snyder are still involved as producers on the film alongside Jenkins, Gadot, Charles Roven, and Stephen Jones. Oscar-nominated editor Ricahrd Pearson (United 93) is editing the film.
Wonder Woman 2 is now set to hit theaters on November 1, 2019.