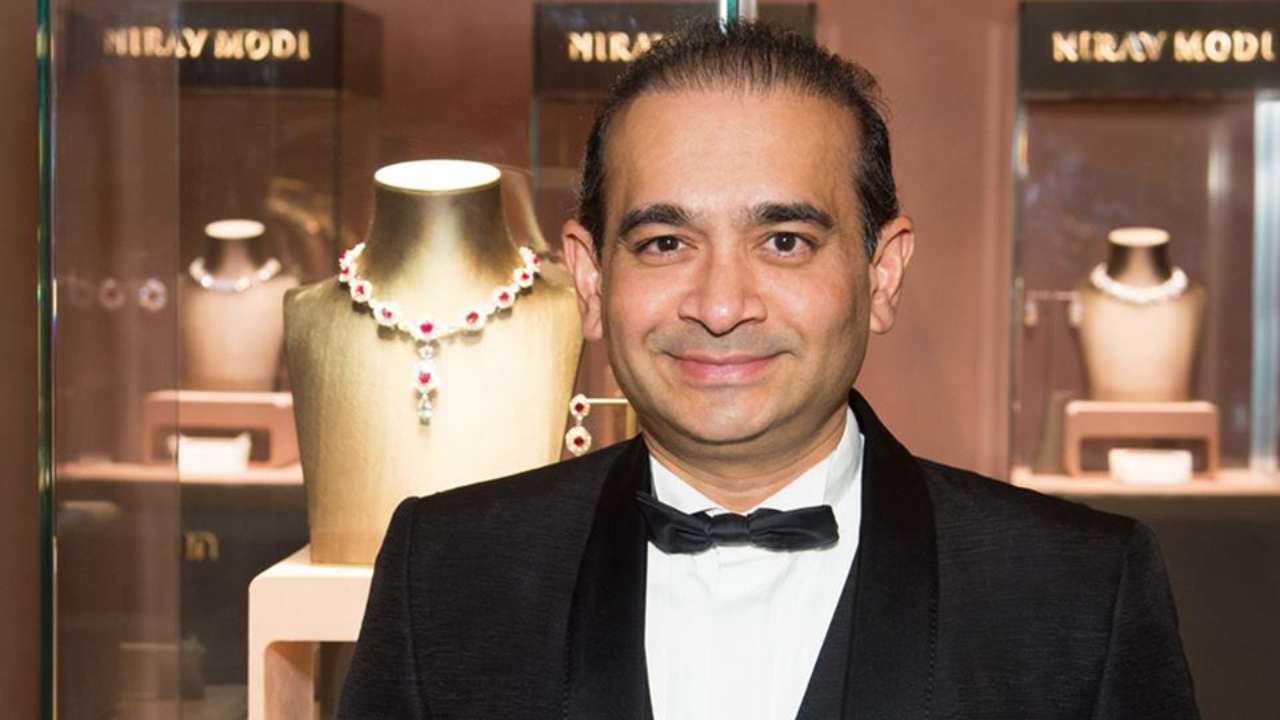 A day after the Central Bureau of Investigation requested an Interpol notice, PNB fraud accused, Nirav Modi is said to have fled from London to Brussels.
A Red Corner Notice issued by Interpol urges its member countries to detain or arrest an accused, who is wanted in a country.
The investigative agency has also requested an Interpol RCN for Nishal's employee, Suresh Shankar Parab.
Sources said the British reply came in an email to the Central Bureau of Investigation (CBI) which is investigating the case of fraud against Nirav Modi since January and it had issued the diffusion notice in February against the billionaire, his wife Ami, a USA citizen, brother Nishal, a Belgium national, and uncle Mehul Choksi, promoter of Gitanjali Group, for locating their whereabouts.
As per sources, the CBI has received certain details of the movement of fugitives from the United Kingdom, including Nirav Modi. The notice is issued through the Interpol, an global criminal police organization that facilitates worldwide police cooperation. The RCNs were issued to help track Nirav Modi and Choksi and return them to India through official channels to face trial in the bank scam case in which the CBI recently filed two chargesheets.
The official said that details received from the United Kingdom have been shared with investigating units and other sister agencies of the CBI.
Investigating agencies, in a meeting scheduled for this week with External Affairs Ministry officials, are likely to take up the issue of how fugitive Nirav Modi had been travelling on an Indian passport even after the Ministry claimed to have revoked it in February.
The CBI has now approached the Interpol to issue Red Notice Nishal Modi and Subhash Parab too. On Tuesday, a special court in Mumbai had issued a non-bailable warrant against the diamantaire and his family members.
Meanwhile, the Enforcement Directorate is seeking to file the initial plea under the new fugitive offenders' law against Nirav Modi and Mehul Choksi.
Nirav Modi's three firms - Solar Exports, Stellar Diamonds and Diamonds R U.S. - which had fraudulently obtained Rs 6,498 crore through LoUs issued by the Mumbai's Brady House Branch of PNB were also named in the charge sheet.
The CBI, in its chargesheets, had alleged that funds to the tune of Rs 6,498.20 crore were siphoned off by Nirav using fraudulent LoUs issued from PNB's Brady House branch in Mumbai. Choksi allegedly swindled Rs 7080.86 crore, making it the country's biggest banking scam at over Rs 13,000 crore.
An additional loan default of over Rs 5,000 crore to Choksi's companies is also a matter of probe under the CBI. "It is surprising how he was allowed to use an Indian passport", said an official. An LoU is a guarantee given by an issuing bank to Indian banks having branches overseas to grant short-term credit to the applicant.