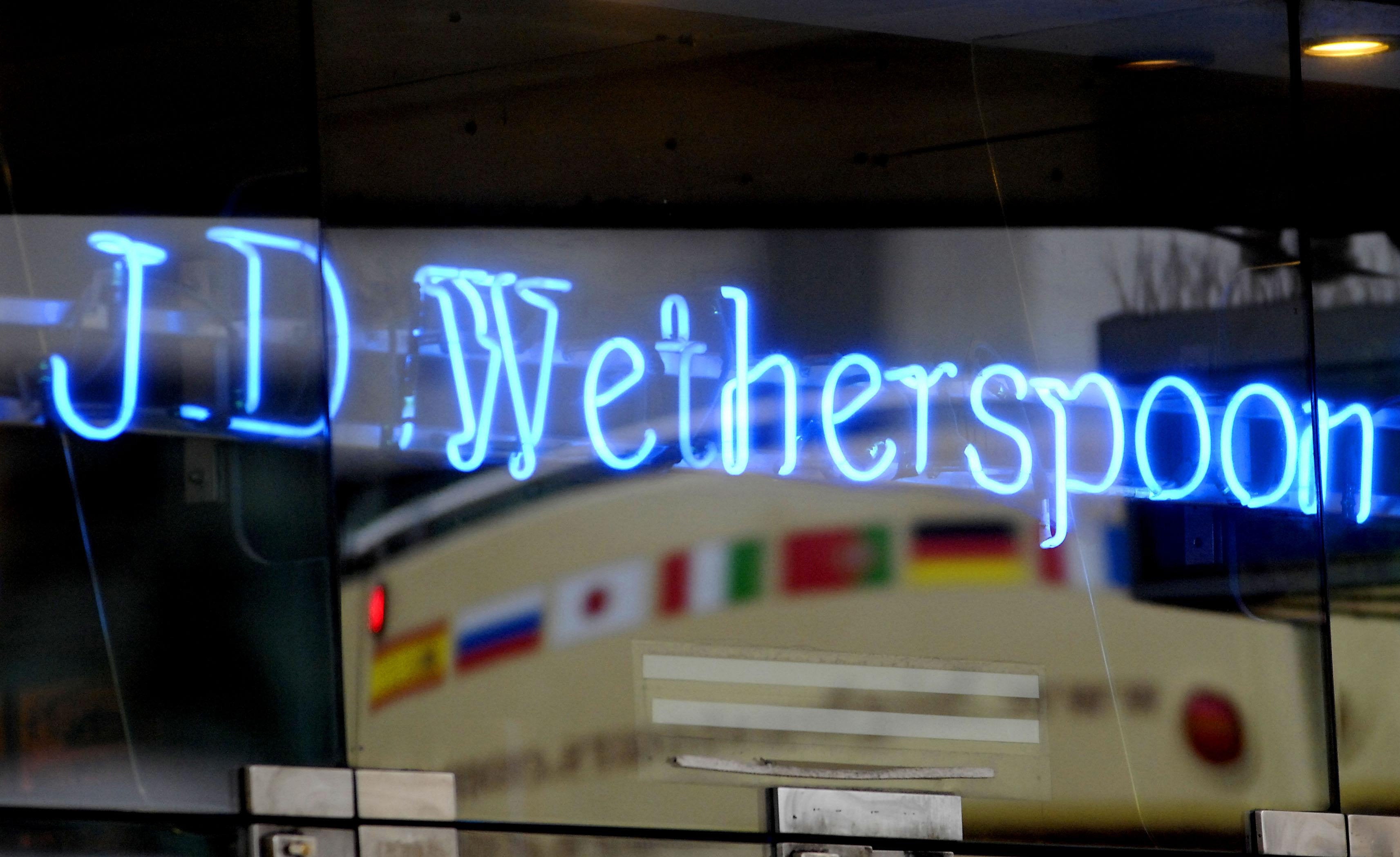 The pro-Brexit founder of Wetherspoons announced the pub chain will ditch EU-produced champagne and wheat beers to make way for British and Australian drinks.
Wetherspoon will replace champagne with sparkling wines from the United Kingdom, such as from the Denbies vineyard, and Hardys Sparkling Pinot Chardonnay from Australia.
Founder and vocal Brexit supporter Tim Martin said that the move to non-EU suppliers would help to make prices lower in the long run, if the United Kingdom ends tariffs once it has left the customs union.
The move was part of a review all products over the next six to 24 months, he said, adding: "We intend to honour existing contracts with European Union suppliers, some of which have several years to run".
'The EU's customs union is a protectionist system which is widely misunderstood.
"Tariffs are imposed on wine from Australia, New Zealand and the U.S., and also on coffee, oranges, rice and more than 12,000 other products".
Nigel Farage, former UKIP leader and the public face of Leave.EU, praised Martin's decision ahead of what some are calling the United Kingdom economy's anticipated "Brexit Boom" as a result of retailers turning more to home-grown products.
However, we are starting to make the transition to non-EU trade now'. It costs a lot to produce, so many publications facing an uncertain future can no longer fund it.
Champagne and wheat beers produced in France and Germany will be replaced, and sparkling wines from the United Kingdom and Australia will be substituted for Champagne.
Wetherspoons said it will offer more drinks from the United Kingdom and non-EU producers and brewers across all 880 pubs from July 9.
Sparkling wines from British producer Denbies will take the place of champagne, while the alcohol-free version of Adnams Ghost Ship will replace Germany's Erdinger alcohol-free beer.
Among the UK-brewed beers to get a stocking boost are Blue Moon Belgian White, Thornbridge Versa Weisse Beer and SA Brains Atlantic White.
Wetherspoon's will continue to serve Kopparberg cider from Sweden.
Martin is a staunch Brexit supporter and has been vocal in his support of Britain's departure from the EU.
"Champagne has lost market share to lower price sparkling wines", Mr Martin said.
He added: "I think it's a good idea though to look around the world as we've done with the still wine and it'll work pretty well, especially when we leave the customs union which is a very important point for the British public".