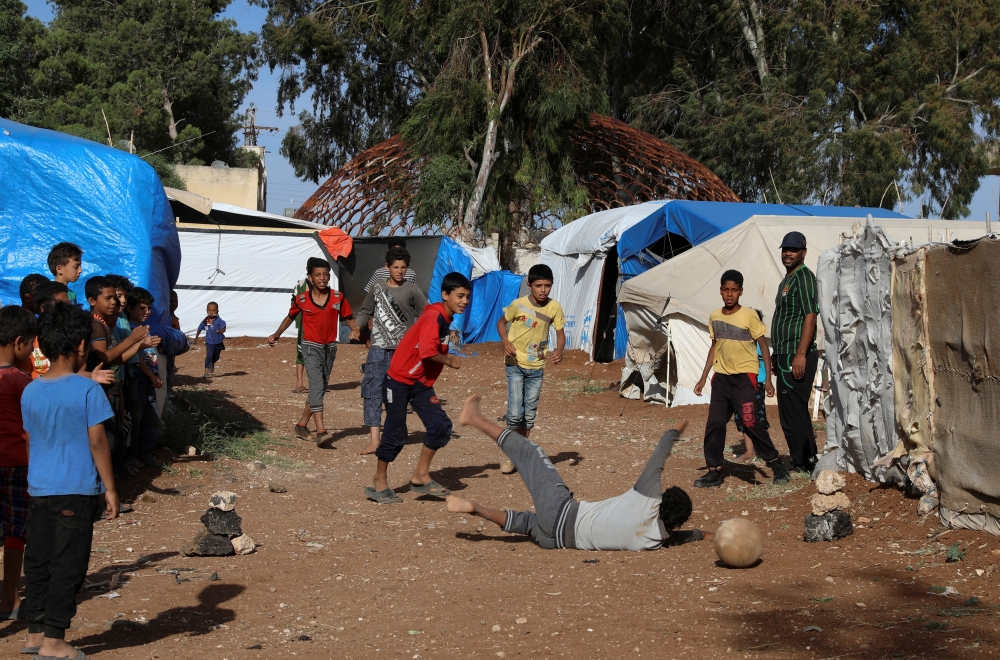 The raids hit a string of towns and villages in Idlib, which is nearly entirely controlled by extremist groups and hardline rebels.
The monitoring group said that Russian warplanes probably carried out those attacks.
Elsewhere in Syria, he said the numbers of people stuck in besieged or other areas humanitarian workers can not easily access has shrunk dramatically since previous year to just over two million people.
Idlib, which lies on the border with Turkey, has seen its population balloon to around 2 million people in recent years as fighters and civilians evacuated from other opposition areas are dumped there.
"This is the fiercest attack in around three years", SOHR head Rami Abdel Rahman told Agence France-Presse.
The so-called Syrian Observatory for Human Rights (SOHR) reported that Hay'at Tahrir al-Sham terrorists were "heavily shelling" the towns, both in northwestern Idlib Province, and had broken into them late Saturday.
The villages are home to an estimated 8,100 people, majority Shiite Muslims.
Fuaa and Kafraya are the only two places in Syria now designated as besieged by the United Nations after the government recaptured the Yarmouk Palestinian camp in southern Damascus.
Rebels overran most of Idlib in 2015, but the mainstream opposition's influence has dwindled as jihadists like HTS have solidified their grip on the province.
"The secretary-general calls for a full investigation into the attacks, especially allegations that there was also a second strike targeting first responders, to establish accountability", Guterres' spokesperson, Stephane Dujarric, said in a statement.
Last year, Turkey, Iran and Russian Federation agreed in Astana to establish de-escalation zones in the northern province of Idlib and parts of neighboring Latakia, Hama and Aleppo.
On Monday, the United Nations regional humanitarian co-ordinator for Syria, Panos Moumtzis called on major powers to broker a negotiated settlement to end the war and avoid a bloodbath in Idlib. "There is no other location to further move them".
The situation was "heartbreaking" and complicated by the fact that Idlib has become a haven for belligerents forced out of former strongholds by government forces and their allies, said the United Nations official.
Despite the fact the Syrian government has regained control of most of the territory and the war is now confined to specific areas, internal displacement continues to be massive, according to the UN.
On Sunday, activists and a war monitor said at least 10 people were killed in airstrikes in Taftanaz, also in Idlib, while five others were killed in the nearby towns of Binnish, Ariha and Ram Hemdan.